We are the best company in Prevention of Dropped Objects
Bringing your Dropped Object Prevention beyond the normal, regular and standard "Rope Access Inspections". These inspection methods have been used for years, but it is still "Raining" Dropped Objects in our industries.
NorthQ have smart solutions and know how to work so we can reduce and eventually avoid Dropped Objects in our industries.
We have more than 60 Years combined experience in Dropped Object Prevention.
Reducing Overall Cost
by increasing performance, efficiency, safety and DROPS prevention with a minimal environmental impact. NorthQ have highest focus on the Environment and sustainability in our activities.
NorthQ' flexible and tailored processes and products ensure it is
easy for the clients to be involved and adapt methods to Prevent Dropped Objects on their own in the future.
We are constantly searching for safer, more efficient, new
and improved ways to improve Dropped Object Prevention.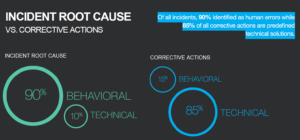 It's all about behaviour
The fundamental challenge in safety performance and Prevention of Dropped Objects
– and how to address it!
NorthQ Cultural Journey
NorthQ have developed a Complete Cultural Journey in the fight against Dropped Objects. This is one of a kind program tailored to each Client.
Training; NorthQ have a full training program for all Levels in a Company. This, both practical and theoretical training.
Partners;
NorthQ have throug their partners BLH-DOM Safety Solutions AS and OneSafe Solutions AS a interactive training solution and a Complete range of Dropped Object Prevention Products. OneSafe Solutions AS have a range of technical solutions to prevent injury between man and machine. The company have a tag based technical solution to prevent Dropped Object injuries.
www.blh-dom.com
www.onesafe.no
Continues in Norwegian

NorthQ AS sitt motto sikrer langsiktig og tung satsing på null-filosofien. Dette innebærer at det gjennomføres et grundig arbeid innen feltene HMS, realkompetanse og ivaretakelse av et unikt arbeidsmiljø.
Selskapet har i dag den ypperste ekspertise innen fagområdene HMS, Inspeksjon, Opplæring, Gjennomgang av styringssystemer, Granskning og Mekanisk reparasjon.
Tjenester
NorthQ AS sine Fallende Gjenstander tjenester dekker den totale industrien, med hovedtyngden rettet mot olje- og gassrelatert virksomhet.
NorthQ AS sine hovedaktiviteter er:
FG Inspeksjon
Survey / Verifikasjon av Styringssystemer
Styringssystem utvikling
HMS inspektør og konsulent-virksomhet
DROPS Coaching
Vedlikehold og utbedring
Kurs og undervisning
Arbeid I Høyden – Personell
NorthQ AS tilbyr olje og gass industrien den ypperste ekspertise innen Fallende Gjenstander bekjempelse og heving av eksisterende standard.
Hovedtyngden av våre oppdrag foregår i Norge og NorthQ har en klar økning i det internasjonale markedet. Vi arbeider der kundene har behov for våre tjenester, noe som har medført at vi blant annet har arbeidet i Afrika, Amerika, UK&Irland, Asia og på De Nederlandske Antiller.
Produkter
NorthQ tilbyr en rekke produkter som retter fokuset mot Helse, Miljø og Sikkerhet.
Sikkerhetsfilmer
Verktøy Sikring
HMS Materiell
Håndbøker
Visualiserte Inspeksjonssystem
Kurs
NorthQ AS tilbyr også en rekke kurs til deres bedrift. Vår Fallende Gjenstander partner BLH-DOM Safety Solutions AS har lansert et interaktivt kurs på Trainingportal innen fallende gjenstander forebygging.
Ønsker deres firma mer informasjon om noen av våre produkter, vennligst ta kontakt på post@northq.no