NorthQ supply top quality services and products to all industries
Dropped Object Prevention Specialists
DROPS and Working At Height
Dropped Object Prevention Programmes (Both Level 1 and Level 2)
Dropped Object Inspection Services (with Rope Access)
Repair of findings after DROPS inspections. Specialists
Dropped Object Prevention Experts and Technicians
Working At Height (WAH) specialists and programs
Programs to prevent incidents where persons are falling from height
Personal use of protection equipment in height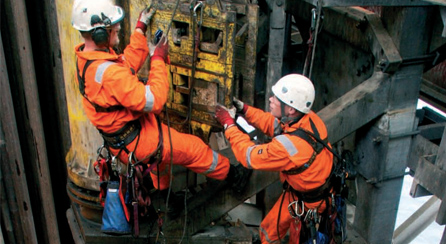 Personnel
HSSEQ Specialists and Manager
Project planners and managers
Construction Safety and Supervisors
Construction Managers / Installation Managers
Emergency Response and Preparedness Personnel
RIG intake and Rig SPE personnel
Environmental Specialists
Process Safety Specialists
Human Factors Specialists
Organizational Psychologists
Leadership Development Specialists
Safety Leadership Specialists
Behavioral Safety Programs and Specialists
Behavioral Improvement Advisors, Mentors and Programs
Dropped Object Prevention Programs and Experts
Drilling Supervisors
Drilling Engineers
Logistics Managers and Coordinators
All personnel to Drilling operations
Coaches for all operations
LEAN specialists
Working in harsh environment
Cold Climate Services
Cold Climate Specialists
Cold Climate Programs
Training
Observation and Awareness programs for leaders and front line personnel
Training of personnel (Seminars, specified training, hands on training)
Emergency Response and Preparedness Training
Cold Climate Training and Seminars
Safety Leadership Training
Safety Leadership Seminars
Leadership Development Training
Behavioural Safety Training and Seminars
Dropped Object Observation Tehnicque Training (Theoretical and Practical)
Working at Height seminars and training

Use of safety equipment when working at height
How to behave when working at height
Do i know how to use all the equipment provided to me?
Where should i attach my lanyard so it actually do save my life if i fall?
Investigation of incidents
Investigation leaders
Investigation Technical specialists
Investigation of Incident advisors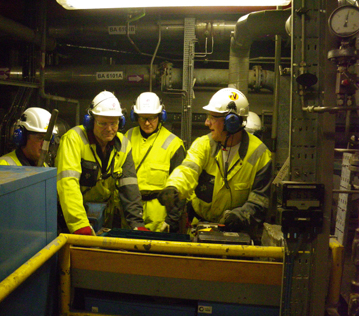 Development and implementation of Technological solutions
Main focus on Safety, Environment and Efficiency
Automatic Access and Personnel control systems (including positioning/ tracking)
Systems for prevention of social dumping and Illicit work (under the table work)
Man-Machine anti collision
Personnel safety systems
Equipment control and preventive maintenance systems
Environmental and Pollution control systems
The company do constantly work with development of new technical solutions that actually work and is not just a new "nice to have" system.
Challenge us!!
Send request/ challenge to post@northq.no or call +47 51 55 58 00