We can prepare you for work in cold weathers and harsh environment on and offshore
Reducing Overall Cost
by increasing performance, efficiency, safety and DROPS prevention
NorthQ' flexible and tailored processes ensures that it is
easy for the clients to be involved and adapt methods to
identify limitations enforced by habits, attitudes and
interpreted beliefs, preventing individuals, teams and
organizations realizing their full potentials. Overcoming
these perceived obstacles.
We are constantly searching for safer, more efficient, new
and improved ways to conduct our work.
At NorthQ we have a cognitive approach to meet our
client's unique needs with innovative solutions, exceeding
existing standards and expectations throughout our branch.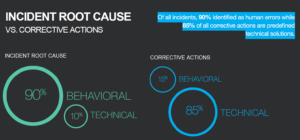 It's all about behaviour
The fundamental challenge in safety performance and Prevention of Dropped Objects
– and how to address it! and how to address it!
NorthQ Cultural Journey
NorthQ have developed a Complete Cultural Journey in the fight of preventing Dropped Objects. This is one of a kind program tailored to each Client.
Training; NorthQ have a full training program for all Levels in a Company. This, both practical and theoretical training.
NorthQ have throug their partner BLH-DOM Safety Solutions AS a interactive training solutions and a Complete range of Dropped Object Prevention Products.
www.blh-dom.com